Certificate verification page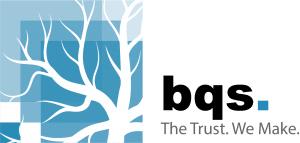 Certification scheme
98/79/EC Annex III section 6
Certificate history
IVDD 21 048 0109 (Initial issue | 21.Dec.2021)
Manufacturer/Holder of certificate
Medusa 19 Life Sciences Ltd.
Kemp House, 160 City Road, London, EC1V2NX, United Kingdom
Effective from
21.Dec.2021
Validity conditions
The manufacturer has a duty to submit to the Notified body testing results as per established procedure of each manufactured batch prior its releasing.
Products within scope
Medusa SARS-CoV-2 Antigen Lateral Flow Test
The Medusa SARS-CoV-2 lateral flow antigen test is a qualitative in vitro diagnostic (IVD) test to detect SARS-CoV-2 antigen in human anterior nasal swab samples. The test is to be usedto identify individuals with higher viral loads of SARS-CoV-2 that increase the likelihood of transmittingthe infection to others.
Types/Categories/Models:
AVST001 (nasal)
1 test/package